What high security locks are commonly used in ATM machines?
2021-07-27
What

high

security locks are commonly used in ATM machines?
ATM machine is an important auxiliary equipment of the bank, usually running 24 hours a day, providing convenient and fast access services for everyone. For an ATM machine, only by ensuring the safety of the equipment can it maintain the stable operation of the equipment and provide uninterrupted services around the clock. Therefore, banks and other institutions attach great importance to the safety of ATM machines. As the "eye" of the ATM machine's safety, the choice of the lock used is very important. So, what are the?high?security locks commonly used in ATM machines?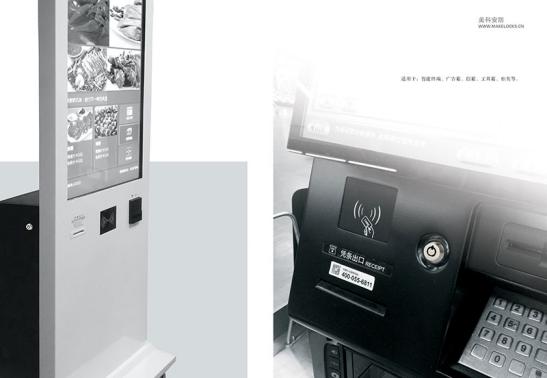 As a professional manufacturer of ATM locks, we recommend several high-quality, high-security locks suitable for ATM equipment.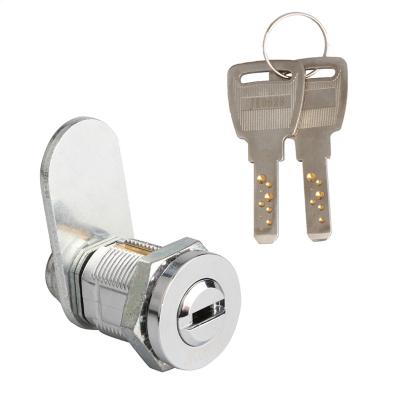 The first is the tumbler cam?lock commonly used in ATM machines—Jiekai JK531 dimple?key series. It has the following characteristics:
1. Unique keyhole anti-blocking device to prevent dust and debris from clogging;
2. The key cannot be copied personally, and it cannot be matched in the market;
3. Easy to install and affordable?price.
It is made of zinc alloy and brass material. The surface of the lock is treated by special processes such as bright chromium. The surface is smooth and delicate, with a metallic texture. The all-brass?lock cylinder has high precision in assembly of the lock cylinder and strong shock resistance; ?this series of locks has a total of 10 pin tumbler mechanisms. There are more than 10,000 sets key combinations. Compared with the same type of locks in the market, the configuration is higher, and it can better ensure the safety of ATM equipment.
In addition to the common tumbler cam?locks, Jiekai also specifically researched the safety requirements of financial terminal equipment such as ATM machines, and developed a variety of cam locks with different lock cylinders-JK522?cam locks, model JK522 The lock is equipped with ?10 dics tumbler mechanism.The CH751 key adopts single-sided , and the unlocking experience is smooth.
The above are the two commonly used ATM locks recommended by Jiekai Hardware Locks. In addition, we also provide you with a variety of high-performance, high-security ATM machine locks. Of course, in addition to ATM machines, Jiekai locks can also be used on self-service terminals such as cash boxes, safes?boxes, vending machines, etc., to lock our daily security lines of defense!
If you are interested, you can go to Jiekai Hardware Locks website or 1688 store to learn more about ATM locks!