How does Jiekai Hardware Cylinder Lock ensure the safety of the vending machine?
2021-07-27
How does Jiekai Hardware Cylinder Lock ensure the safety of the vending machine?
Vending machines are commonly found in densely populated places such as urban commercial venues, entertainment venues, transportation hubs, schools, and office buildings. With the development of the times, the products of vending machines are no longer limited to beverages and snacks, but continue to expand into new areas. In the fast-paced life, shopping becomes simple, fast and efficient. It is especially popular on cross-border platforms such as Amazon, AliExpress and Lazada.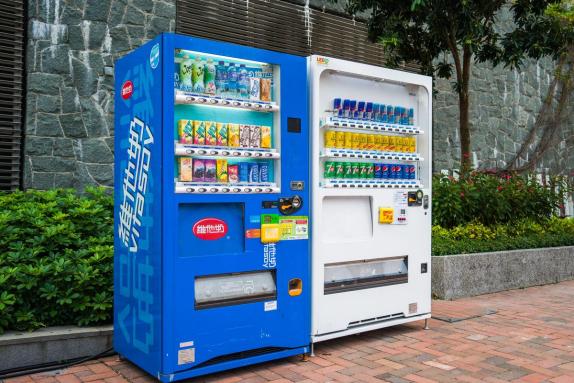 As a tool for automatic sales and settlement, vending machines store large amounts of money paid for purchasing goods. And when an unattended vending machine is parked in a corner of the street, it is not difficult to imagine that it will become the target of some " lawbreakers ", and naturally the problem of theft will happen frequently. Therefore, in order to prevent the theft from happening, it is imperative to equip the vending machine with a high security vending machine lock for the vending machine to be fixed in a certain place and to sell the goods safely.
JK520 dimple key vending machine lock
For a Guangdong lock manufacturer that is committed to providing security, it is our mission and our obligatory responsibility to provide security for all types of vending machines. Guangzhou Jiekai Hardware Locks has more than ten years of experience in the production, research and development of vending machine locks. It has advantages in the development, manufacturing and service of vending machine locks. We can provide customers with one-stop security solutions and realize product customization. Dimension meets the various needs of customers.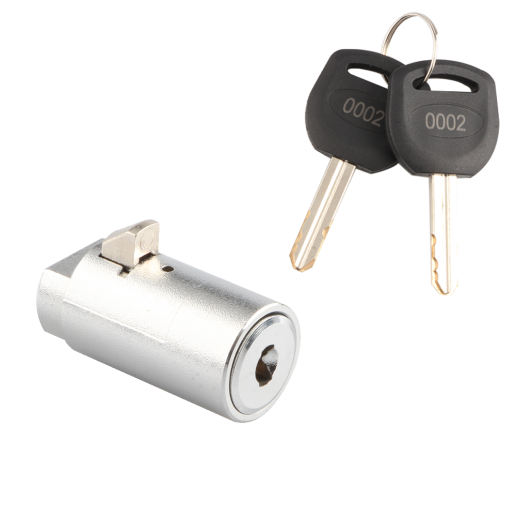 JK520 Arrow Type Key Vending Machine Lock
JK520 vending machine locks of Jiekai hardware locks are mainly classified into three styles: dimple key, arrow type key and tubular key. They are made of zinc alloy, bright chrome plating, and have a beautiful appearance. The factory wholesale price is affordable. The key can be made into a combination of miscellaneous numbers, which has better anti-theft, anti-rust, and corrosion-resistant effects, and can effectively protect the safety of vending machine equipment.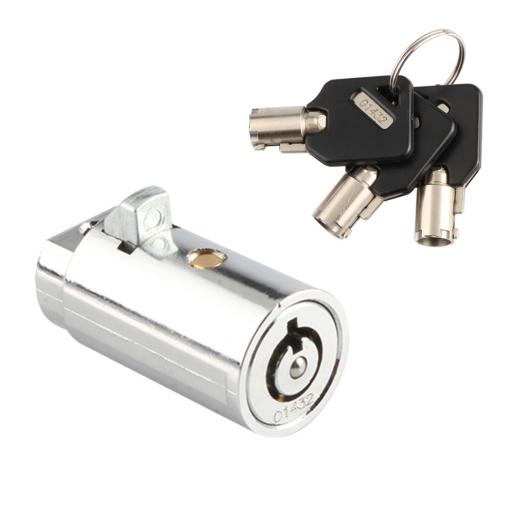 JK520 tubular Key Vending Machine Lock
With the increasingly fierce competition in the vending machine industry, consumer demand for vending machines has further escalated. Therefore, operators should pay more attention to the upgrade of vending machine technology, management and services, and choose safe and secure vending machine locks to optimize equipment management and services, and only then will they win the favor of users in the fierce competition. Jiekai hardware cylinder lock can effectively protect the safety of your vending machine and keep it away from the risk of damage and theft.
If you are interested, you can go to Jiekai Hardware Locks website or 1688 store to learn more about ATM locks!